Back to News
Wiltshire Historic Churches Trust
Ride and Stride
11 September 2021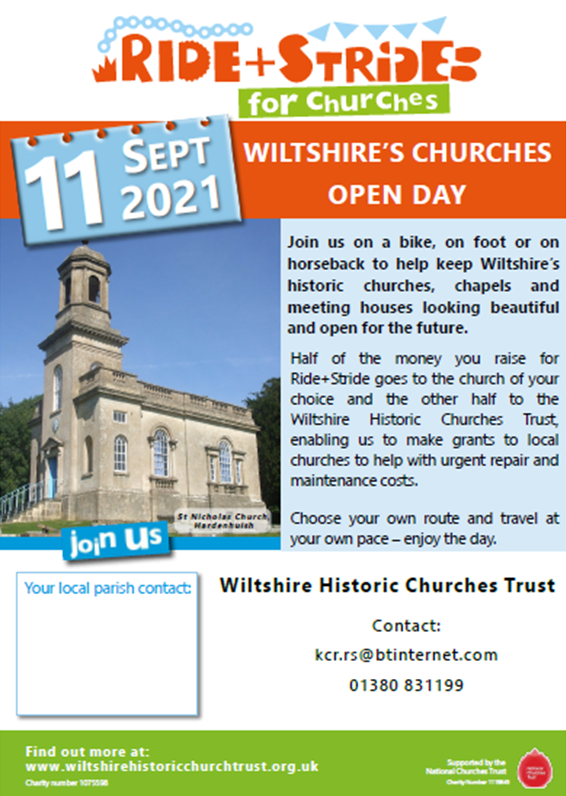 Organisers are hoping for a really good turnout of Riders and Striders this year, especially as the Covid restrictions are being eased. Some people are going to need encouragement after the lock-downs, so your participation is greatly appreciated.
Over 150 parishes have confirmed that their churches will be open for Riders and Striders to visit.
All the documents for the WHCT 2021 Ride and Stride event are also now available on the appropriate pages on the WHCT website.
This is the link for the Rider & Strider Information page
These are ready for those of you who wish to download the documents.