Back to News
Two New Recruits to the St. Mary's Conservation Project
With conservation work well underway, two new recruits have joined the team to add even more to the transformation at St. Mary's Church.
Charlotte Hollis and Ally Davies will help deliver an exciting range of public activities and provide new interpretation for the church, helping to tell the fascinating stories of this precious local treasure.
Charlotte Hollis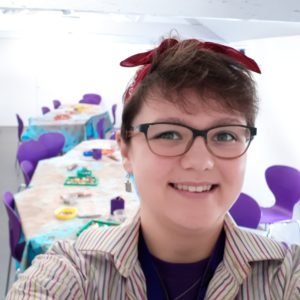 Charlotte, a former pupil at Lawn Manor Academy in Swindon has been appointed as Project Officer. She will have a busy schedule delivering school and family activities as well as recruiting volunteers to help interpret the site for visitors.
With experience in providing events and education in some of the country's leading historic sites including Stonehenge and Tyntesfield, Charlotte is looking forward to this home-grown challenge.
She says:
This is an incredible opportunity for me to work in the preservation and dissemination of the heritage in my home town. I'm very excited to engage the community in the history of this under-appreciated jewel in the crown of Swindon's historic buildings. In particular, I am looking forward to building the volunteering service for the church, providing rewarding experiences for those already enthusiastically committed to the church as well as new volunteers ready to be inspired by this breathtaking place.
Ally Davies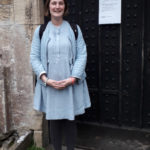 Ally Davies's established career in providing interpretation for museums and heritage attractions, is also set to benefit St. Mary's and its visitors. With new displays, information and a new guidebook in the pipeline, there will be many ways in which visitors can understand and enjoy the church's rich history.
Most recently employed at English Heritage, where she interpreted a large portfolio of properties from defensive walls on the Scilly Isles to medieval wall paintings, Ally brings a wealth of experience to the project.
Ally said:
I'm so pleased to have the chance to get to know and work with this living place of worship.  The sense of local connection and pride is palpable and I'm determined to honour that in my writing. It's great to be an honorary member of this community and I'll be working hard to do justice to the amazing history and stories here.