Back to News
Heritage Open Days
In September, we had two successful weekends , running in conjunction with Swindon Heritage Open Days ( organised by Swindon Borough Council ) .
All areas of the church were open, including the Bell Tower was on Sunday afternoons, and the results of the recently-completed Conservation Project were on display to the wider public for the first time post-pandemic. 'Artist in Residence' works created during the Conservation Project were exhibited in the Church. The public were keen to see the recently conserved stained-glass window of the Virgin Mary & Christ Child & the conserved wall paintings, and to experience the living history of  St Mary's extending over the past 1100 years.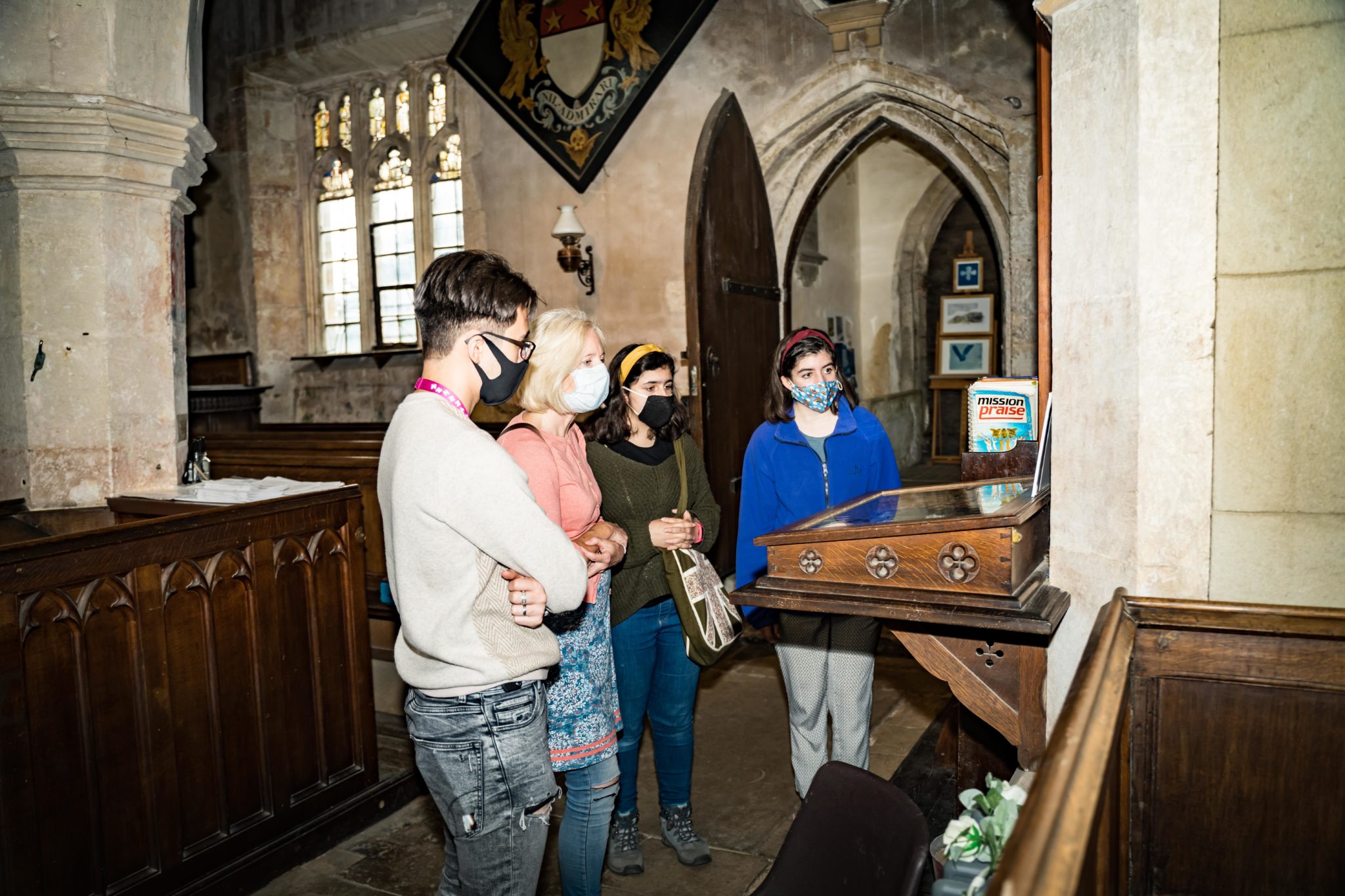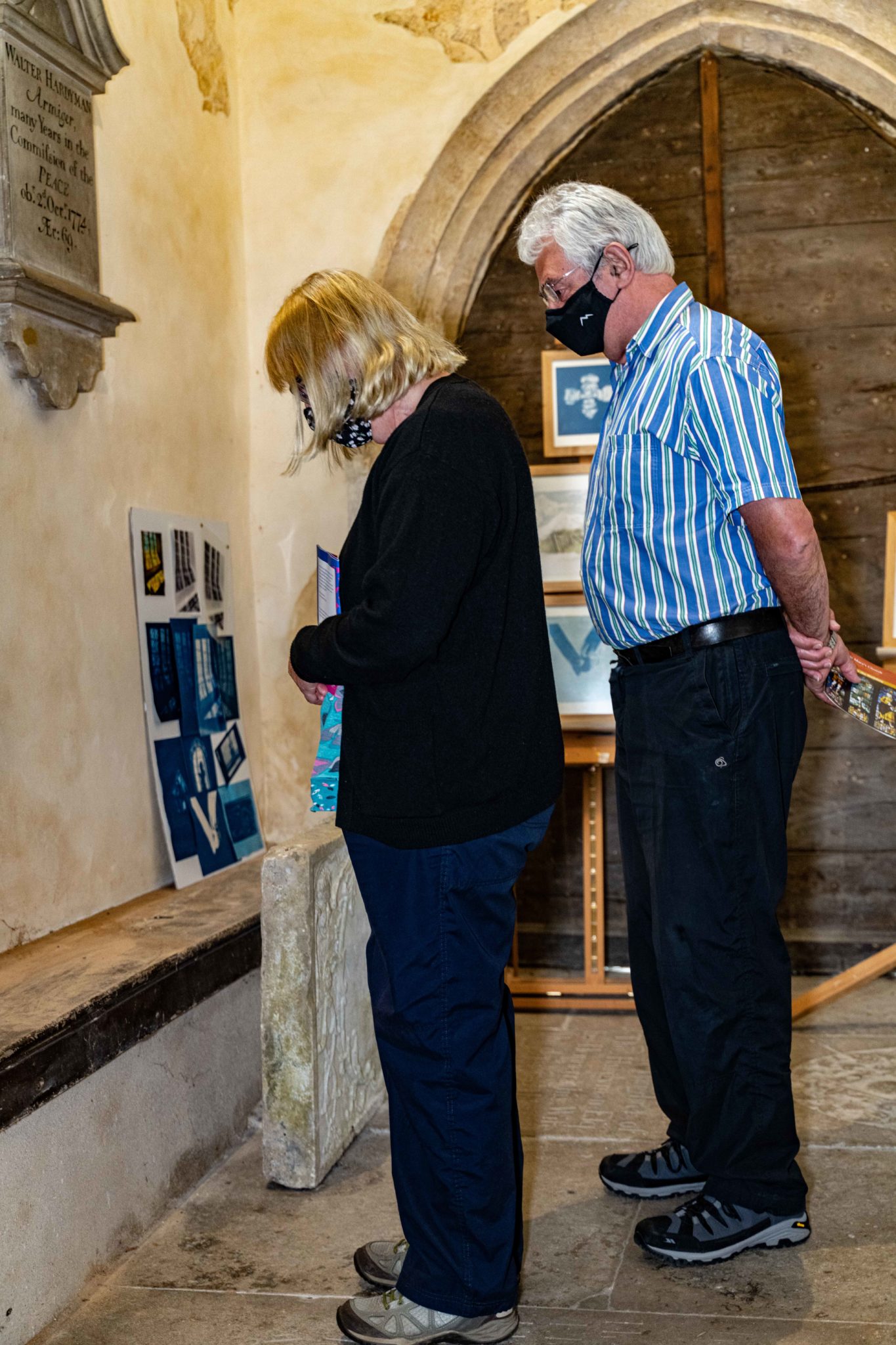 Heritage Days Visitors
We held graveyard tours & trails, and Strawberry Teas (see below) were available on  Sunday afternoons.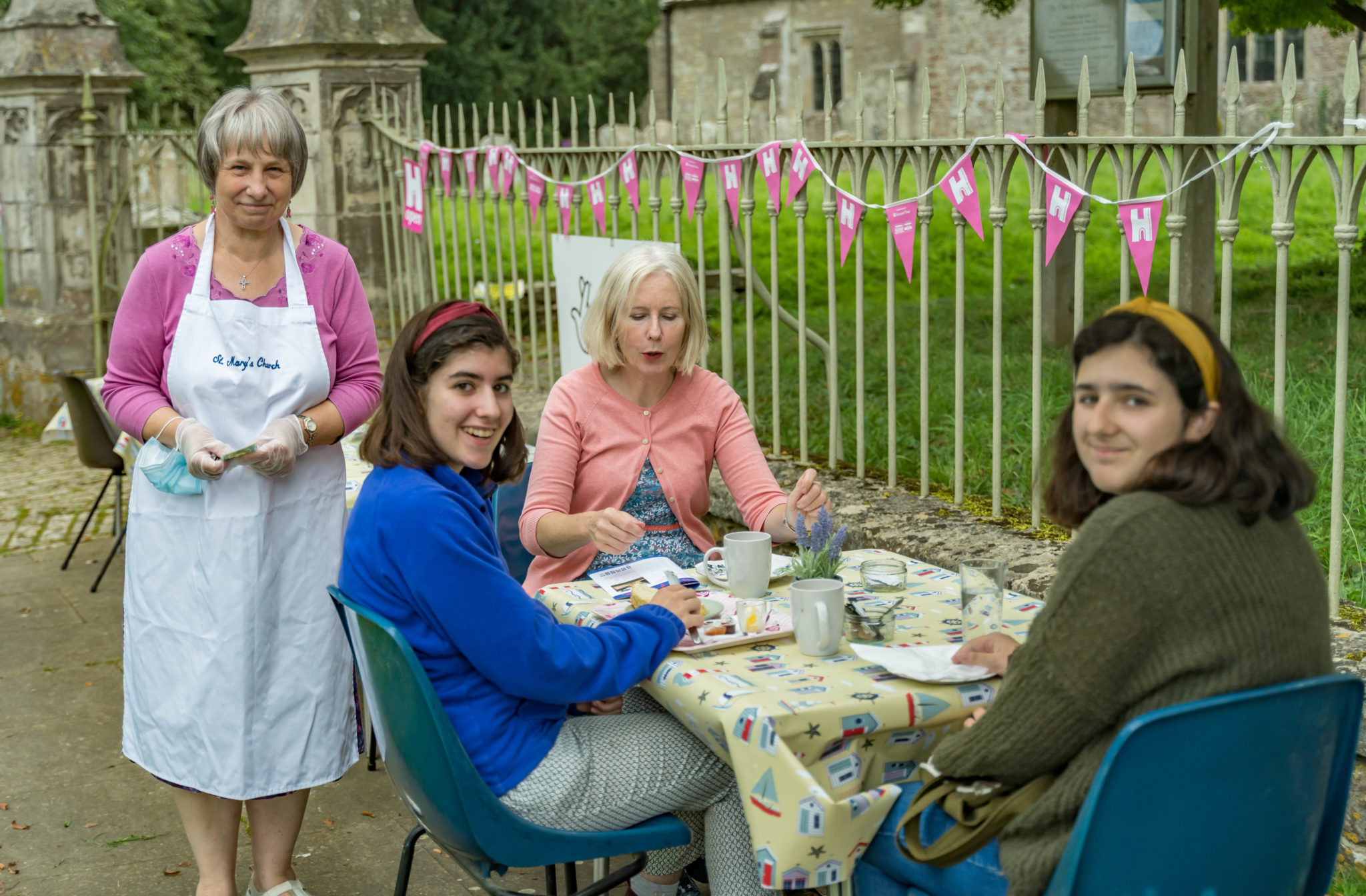 Friends of Lydiard Park had a stand in front of the Church and provided trails leaflets, and information on the Lydiard Park Project Archive. We had a steady flow of visitors throughout the afternoons, our Stewards were able to provide guided tours as required and the new leaflet of 14 things in the Church proved a great success. This year, the visiting public did not need to book in advance to visit the Church, following the easing of Covid restrictions, and visitor numbers increased substantially compared to those in 2020, almost to pre-pandemic levels.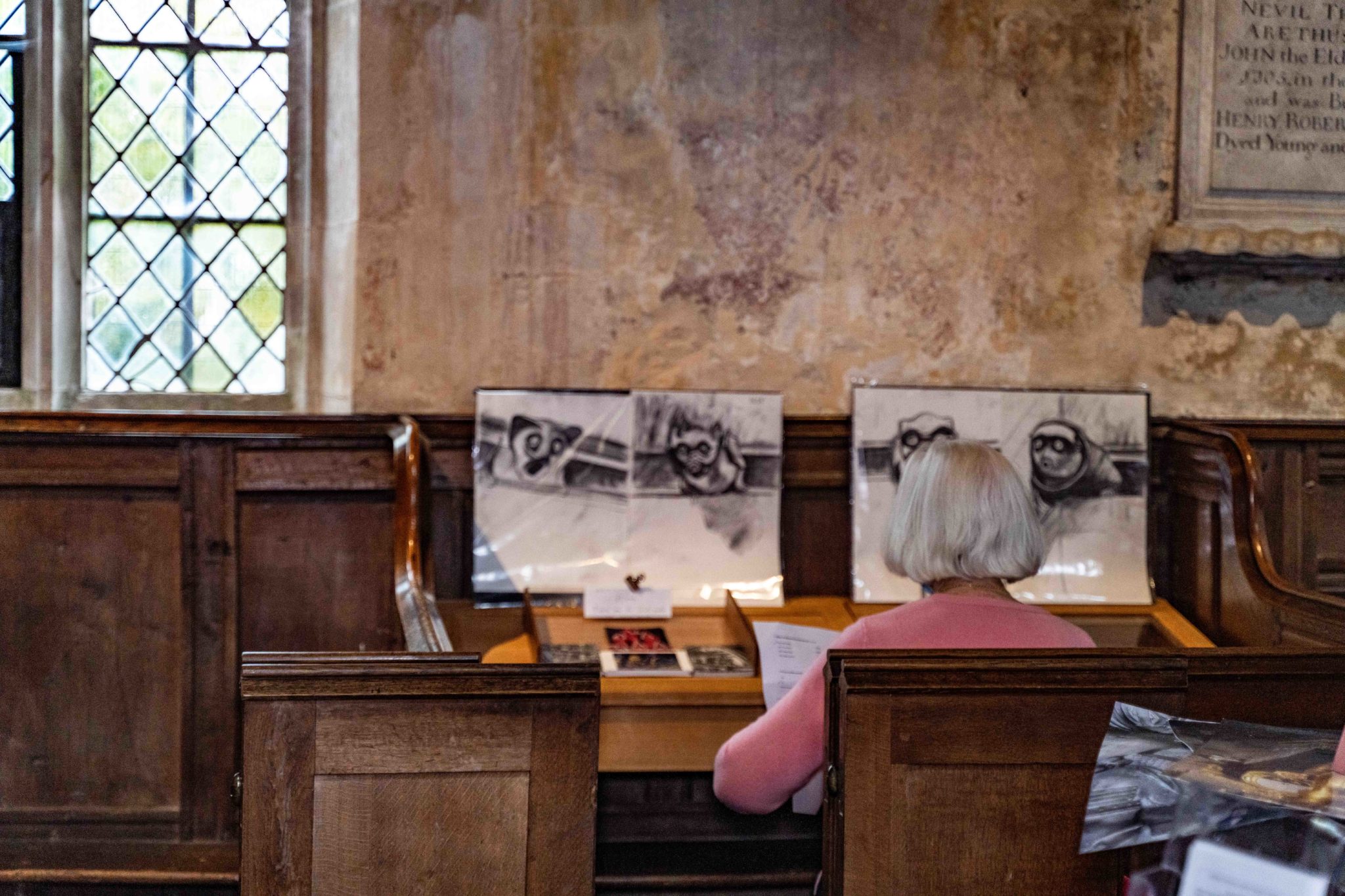 Artist in Residence pictures created during the Project
The church has and maintains its Covid 'Good to Go' accreditation – visitors were invited to hand-sanitize, sign in and given the option to wear a mask or not, but required to maintain social distancing.